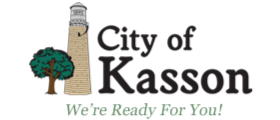 Welcome to the City of Kasson Payment Portal
All payments processed after 12:00 AM will be credited the next business day. Payments received after 11:59 PM on the due dates will be accessed penalties and default payment fees as stated. If you are currently enrolled in auto pay at City Hall, please decide what system you want auto pay on the Web Portal or City Hall. Contact City Hall for further details. The system is in a browser not an application using your phone will cause difficulty issues.
To change to e-bill rather than a paper bill, you will need to request it directly from city website, you do not have e-bill option available on portal.